John Rodriguez: A Servant's Heart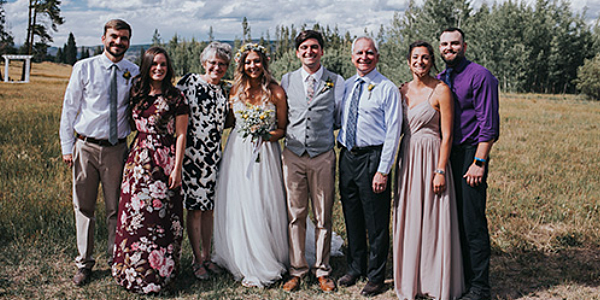 John is a champion of the "little guy": the child without financial resources, the girl without choices, the boy without a father.
As Board Chairman, his hopes and dreams for Tanager Place include every child being truly empowered and healed. He'd like all mental health challenges to be eliminated! Short of that dream, John wants any child struggling with mental or behavioral health to know Tanager Place is here for them, and their family. He believes in treatment and healing. He trusts Tanager will be here for all foreseeable generations.
A BETTER FUTURE
John wants to serve these children: to help provide a better future and the chance for them to become healthy, contributing citizens in our community. As EVP and Chief Operations Officer at Cedar Rapids Bank & Trust, John knows firsthand that the operations of today are just as important to the mission as the finances of tomorrow. That's why he gives annually, and has made a legacy gift to children through naming Tanager Place as a beneficiary on a life insurance policy.
John admires the Tanager Place staff. He says they're not worried about their jobs or themselves, they're concerned about the children! He believes every day they leave a legacy. Every day each one can say, "I changed the life of a child."
PERSONAL EXPERIENCE
John lost his father to suicide at the age of 11. His trauma was shared by all generations of his family. In spite of the circumstances, he recalls seeing people serve his family in many ways. A continuous series of small actions led to his family feeling loved and empowered. Eventually there was healing. John's mother served her children while working full time. As a single parent she never missed a child's school event and had a clean house and meals prepared for John and his siblings. Later, he learned she arose at 4 a.m. each day to get chores done so she could spend time with her children. She modeled a servant's heart to her children, and John models that to his own children and others.
Many children often have no control over truly difficult experiences in life. John knows the servant-hearted professionals at Tanager Place can help a child navigate depression, anxiety, loss, fear and many other challenges. With help, a child can learn to overcome current circumstances and then take new life skills into a successful adulthood.
SHARING HOPE
John has served as a Big Brother for many years, sharing his hope, experiences and wisdom with a child in need of a role model. The adults who served him in his time of need modeled the importance of being present, speaking up, sharing love and faith. They were instrumental in carving John's servant heart.
John knows he has been influenced by others. He's been served by the generosity of others. He knows he will continue to influence future children through a generous planned gift. "We will never know how many children were helped by our one small action, a legacy gift," says John.
But, he does know that he has the power to serve children into the future by making a planned gift now.
To learn how you can help tomorrow's children with a planned gift, like John is, contact Melissa Walker at mwalker@tanagerplace.org or 319-365-9164 ext. 310.