Bob and Jan Kazimour: Master Storytellers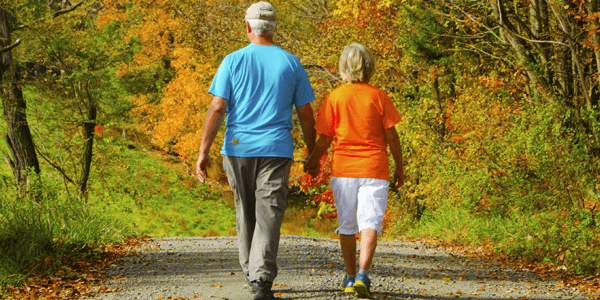 Spend more than 10 minutes with Bob and Jan Kazimour of Cedar Rapids and you'll be laughing. They say a good narrative is a process of hook, line and sinker. Bob offers the hook, Jan prompts the line and together they sink the punchline as they regale you with both grand and simple experiences from their lives.
A good storyteller offers you an entry into the experience, and Bob does just that. When Jan prompts Bob to "tell about when..." you're about to hear an intriguing story. Eyes dancing, they relive fabulous experiences. Like pretending to speak only French while on a challenging business trip. Or leaning into the aisle of an open-air railroad car in South America to avoid machete-wielding Hondurans swiping through window openings. You're left breathless as you hear how Bob crossed the Lower Aguan River, praying out loud as he gingerly walked across a rickety one-man rope bridge over numerous "logs," better known as crocodiles!
Lives are enriched by the sharing of stories. One of the greatest gifts you can give others is to listen to their stories. That's what Tanager Place does for children. Jan has served on the Tanager board for 35 years, so she knows firsthand the impact Tanager Place has on helping children rewrite their stories of abuse, neglect, mental health challenges and trauma with the help of trained therapists. Supportive counseling and family therapy, coupled with new life skills, can provide remarkable results in a child's life.
A GIVING SPIRIT
Philanthropy is also part of Bob's and Jan's life story. Generous donors since 1989, they named Tanager Place as a beneficiary on a second-to-die life insurance policy. Their estate plan has been continually refined to the point that our community will realize generous gifts to those organizations special to this couple. But their story also includes giving in the present.
It all started many years ago with a transformational gift for them: a pipe organ to their church in honor of Bob's mother. A comment in her last days prompted Bob and Jan to figure out a way to make the gift that was beyond their means at the time. It was the beginning of finding ways to give both now and in the future to transform their community.
Another time they used discarded stones from the demolition site of the Children's Home (previously part of Tanager Place) to construct the large, impressive sign at the C Street Campus. Preserving heritage, recycling materials and engaging an artist to complete the work was a fun, creative project for this couple and past CEO George Estle.
Bob and Jan believe that all children have the right to tell their story. At Tanager Place, children can work on themselves and emerge with a new narrative. A child can learn new ways of coping and reacting so that home life and school are successful stories again. The Kazimours have helped ensure that children far into the future will have a safe place to tell their story and work on a new one. We're grateful they've given a planned gift for future children. We love to see the Kazimours walk in the door; they're a big part of the Tanager Place story-hook, line and sinker!
READY TO GET STARTED?
There are many ways you, like the Kazimours, can make Tanager Place a part of your life story. To learn more about the different ways you can support children in need, contact Melissa Walker at mwalker@tanagerplace.org or 319-365-9164 ext. 310.