Vernon Squires: Giving back is model behavior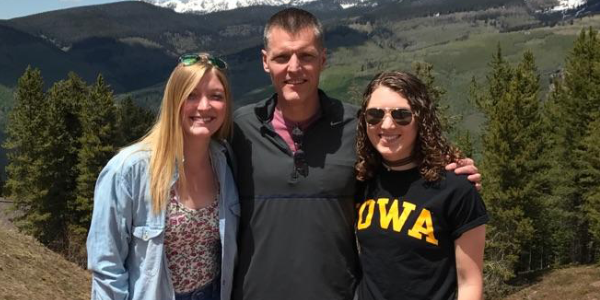 As a father, community volunteer and coach, Vernon Squires knows there are many children without substantial means and many in beyond their control. Some of these children suffer with challenges that impact their mental and behavioral health. These are the children Vernon seeks to help with his planned gift to Tanager Place.
Tanager Place emerged as a favorite charity for Vernon when he was in his 40s. "Children are helped in ways that make sense," he says. The three pillars of service at Tanager Place-prevention, treatment and advocacy-fill an unmet need for children and their families. Thankful for the life he has and wanting to give back to an organization he believes in, Vernon considered planned giving. With the aid of his lawyer, he revisited his estate plan.
"The worst thing you can do is postpone these decisions because one day it will be too late," Vernon says. He knows that accidents happen, health declines and eventually children age out of needing support. "It's a common FALSE IMPRESSION that people need to leave a large gift," he says. "In truth, there is no minimum and no maximum gift though it is important to make an impact."
Leaving a charitable gift at death was modeled by Vernon's mother, and he is doing the same for his daughters. Vernon believes strongly in the two nonprofit organizations he selected in his will. "I believe that my gift will make a difference and that's important to me. Leaving a legacy is a smart choice," he says. "My gift makes an impact and will help keep the mission of Tanager Place going for generations to come. If you're an adult with the ability to help, investing in the future of Tanager Place is a logical way to give in perpetuity. It's also a great way to role model philanthropy."
Vernon joins thousands of donors who believe in the future and are making an impact today with their estate planning. "It felt good to do this for Tanager Place," he says. "It is very easy to include a charity in your will, and often it's inexpensive to do."
Thank you, Vernon, for perpetuating the Tanager Place mission!
Like Vernon, you can make a difference for the children and families at Tanager Place. To learn more, contact Melissa Walker at mwalker@tanagerplace.org or 319-365-9164 ext. 310.